Awilihan Resort's recreational and sports facilities can be enjoyed exclusively by your group....
Sports and Recreation
AWILIHAN RESORT has activities for everyone. Swimming, Billiards, Basketball, Volleyball, Ping-Pong, Badminton, Frisbee, Micro-golf, Kayaks, and now Paddle-boarding, the latest craze in water sports.
Lounge
Cable TV and a vast library of movies to choose from are available at the lounge.
Show off your singing skills with our Videoke system!
Team Building and Group Activities
The AWILIHAN grounds are perfect for team-building and other group activities.
Nature and Meditation
Enjoy the Taal Lake scenery while you relax. Stroll around the gardens and enjoy the fresh air.
Visit the grotto or meditate in the nipa hut by the fishpond which by the way, has tilapia and koi fish.
You can also do your yoga in the Zen-inspired gazebo.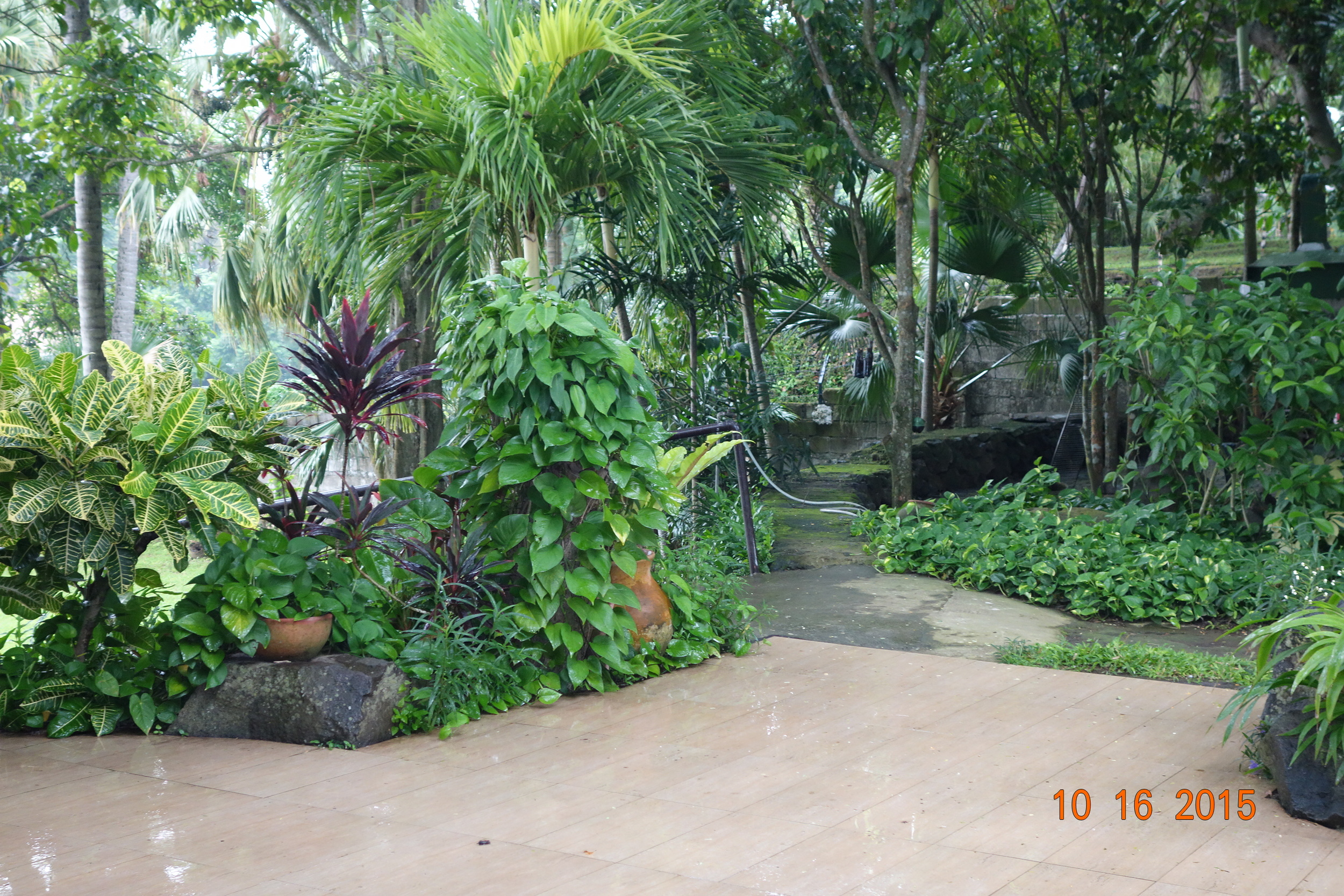 Other Amenities
For your convenience, we also have a souvenir/sundry shop where you can buy sarongs, slippers, shorts, t-shirts, toiletries, and towels, to name a few.
Your friendly AWILIHAN Staff, always at your service, shown here with guest Ms. Gretchen Fullido.